Not every day extraordinary people are born like those listed in this article, people who used sales as a powerful tool. It is good to know that today we can learn from them.
1. Steve Jobs
Although he has normally been known as an entrepreneur and CEO of Apple, Jobs used powerful sales techniques to achieve his goals. The greatest secret of Steve Jobs is the natural identity he projected to the world. Jobs struggled to create and cultivate an image of unparalleled genius that worked perfectly.
Tip #1: Practice
Practice was a the key to the creation of the version of Jobs that the public saw. The man spent weeks writing and rehearsing his speeches. If they seemed natural, it was because they were carefully made to look that way.
Tip #2: Knowledge
Rehearsing is not memorizing. Also, rehearsing is of no use if you have no idea about what you are selling or why you are selling that. Steve Jobs thoroughly knew not only the product he was selling but also why the customer wants it.
Tip #3: Sell something you like
A good sale generates emotions. Anyone who wants to make a customer feel excited needs to be authentic. Jobs was passionate about technology. His authenticity was a tool to sell. He truly believed in what he sold.
Tip #4: The customer is not always right
Steve Jobs always quoted a famous phrase from Henry Ford: "If I had asked people what I wanted, they would have said more horses." The customer is not always right and the first iPhone proved it.
Tip #5: Appearances always matter
Steve Jobs spent a lot of time on small details and so that every single thing would be unique and innovative.
2. Mary Kay Ash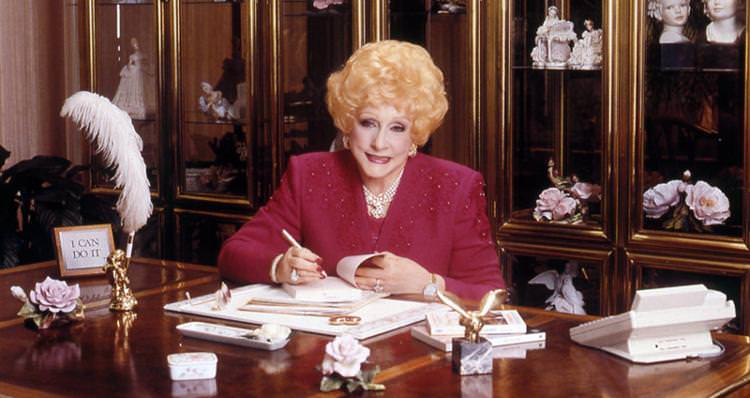 Mary Kay was an entrepreneur who, tired of gender discrimination, decided to change the business industry forever.
The story of Mary Kay Ash goes back to an encyclopedias sales project. The entrepreneur discovered her vocation when she could sell the inventory of 10 editions in just a day and a half, an unquestionable achievement taking into account the cost and expectation of sales.
Currently, her brand "Mary Kay" has 500 thousand independent consultants in 29 countries, generating annual revenues of more than 2 billion dollars.
Tip # 1: Make the customer important
Mary Kay guided her sales strategy through a single principle: "Every person you know has a sign on their forehead that says: Make me feel important. With this golden rule, you will sell more than you imagine. "
Tip # 2: Always be loyal
This is the golden rule of Mary Kay. In her company, each consultant studies her clients to make them feel important. They called themselves "beauty consultants" as they provided personalized attention.
Tip # 3: Be Full
Mary Kay wanted her consultants to set the example of a working and struggling woman who moves on. That is why it is important to be consistent with what is sold, said and done.
Tip # 4: Beat your fears
At the time when Mary Kay started, misogyny was an absolute barrier for women. But the work done to empower them was incredible. They took a risk knowing that making mistakes could also be part of success.
Tip # 5: Plan your goals
Mary Kay valued planning among her elementary sales pillars: "While it is good to dream big, we must have an action plan that allows us to climb step by step."
3. Joe Girard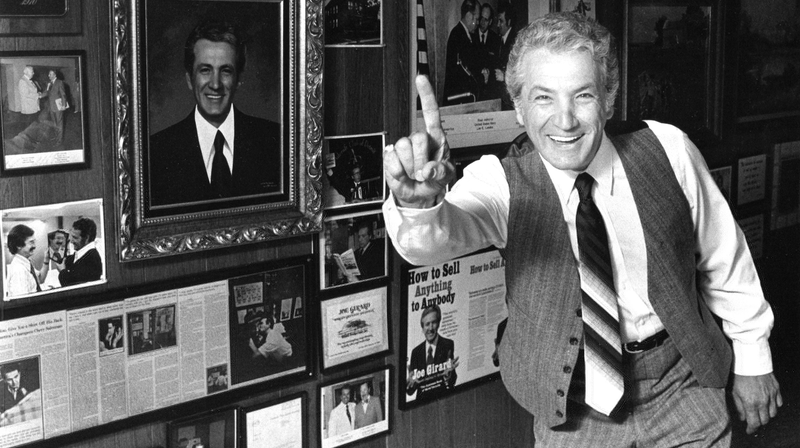 Joe is a the best seller in the world according to the Guinness Book of Records. No one has sold more cars than him. During his 15-year experience as a salesman at a Chevrolet agency in Detroit, he sold more than 13,000 vehicles. That equals 17 vehicles per week.
Tip # 1: Believe in yourself
Joe says: "Do you know why I am the best? Because I believe in myself. If you want to sell something, you have to sell yourself, you must have self-respect; in other words, you must believe that you are number one. "
Tip # 2: Love your job
Another piece of wisdom from Joe: "When I sold, people didn't buy only cars, they bought me too. I was capable of anything in order to satisfy a client; providing customer service made me happier than selling another car. "
Tip # 3: Dare to create your own sales strategies
Joe says: "Every day I took the phonebook, looked for a random number and called a house to tell them that the papers of his new car were ready, people took me out of my mistake and told me they hadn't ordered any cars. I was aware of that and it was that moment when the sale really began."
Tip # 4: Never pressure your customers
Not only because it is unpleasant to do so. It just doesn't work.
Tip # 5: Follow up after the sale
"I would go with GM managers to help someone cheated with a car that doesn't work," says Girard.
Sales are easily one of the most important branches of running a company. Learning from the big ones, keeping up to date with trends and being willing to innovate is a recipe for success.
Do you want to create a sales strategy for your company? We can help you.
We love to read from you! Leave a comment and tell us what you think.
contacto@grupoendor.com